Additional colour treatments are possible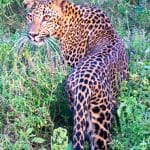 If you find some images too colorful, we can edit your image at a small amount so that the background is returned to almost black and white. The main image is adjusted in hue to the background.

This makes your image more explicit displayed without being too colorful, which might be better suited in some interior environments.
Examples of sepia treatments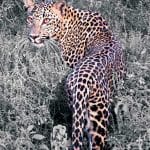 You can go to a sepia example via the links below:
Leopard sepia 1 | Leopard sepia 2 In addition, we can also supply different formats on request! Please contact us via our contact form if you wish to use this service.