15 of the sale price is donated to IfAW Foundation!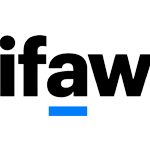 If you have made a purchase, 15 of your total amount will be donated to IFAW! You will receive a receipt of this donation.
diBond wall decorations and Forex wall posters: tigers, leopards & others.
The Limited Art wall decorations are photographs taken in India, Sri Lanka and Tanzania. The images are 'shot' by Le Tigre Webdesign Holland with the exception of the 'Specials' and are printed on large format Forex and diBOND plates.
Our plates are made in a limited edition
The Limited Art wall decorations are made in limited edition and provided with a certificate of authenticity. In this way you are assured of an exclusive wall decoration that does not hang on the wall with everyone! On request you can change the colors and order different sizes. Ask for our possibilities.